Thailand's Best Herbal Product 2017 by Ministry of public health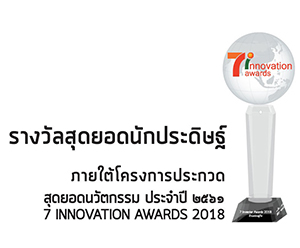 7 Innovation Awards 2018 by CPALL
The product has been developed from Jiva Revitalize Hair Tonic. It is 3.5 times concentrated as before. Also, it has been studied that it can induce hair growth equal to minoxidil but Jiva Super Revitalizer has no side effects and will not cause hair loss after stop using it.
Effectiveness: Revitalizes hair , healthy hair growth with deep absorption (all scientifically proven); strengthens hair, reduces hair loss.

Direction: Shake well. With dispenser cap on, apply 1 cc (30 drops) on the whole scalp especially on the bald or gray area then massage (do not rub) with palm for a few minutes every morning and before bed time. (when convenient, soak all over the scalp then cover with a shower cap and leave it on 1 hour or overnight for better result).

Recommendation: For best result, use continuously for 4 months with JIVA ANTI-OXIDANT shampoo.
• Free from minoxidil, finasteride, alcohol, artificial color and perfume.
• Discontinuing its application will not cause withdrawal hair symptoms.
With Scientific Proven by SpinControl Asia
Price/size: 6,900.- / 6x15 ml
Ingredients: Water, Centella asiatica leaf extract, Propanediol (corn sugar)*, Sesamum indicum seed extract, Aegle marmelos root extract, Polysorbate 20, Ethoxydiglycol, Ethylhexylglycerin, Tocopherol, Cymbopogon nardus oil, Menthol, Borneol, Sodium benzoate, Camphor
*Natural plant, ECOCERT Certified
FDA Registration no. 10-1-6100029339